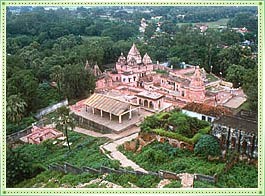 Rajgir was the place where Lord Buddha spent twelve long years in meditation. Literal meaning of Rajgir is 'house of the king.' It was the capital city of Magadha Empire till the time of Lord Buddha. Only in later phase Ajatshatru established his capital at Pataliputra which was strategically located. Rajgir is located at the distance of around forty six kilometers from Bodh Gaya, another Buddhist pilgrimage.


Rajgir is equally important and relevant for Buddhists, Jainas and Hindus. Mahavira had spent some time at this spot before getting Kevalya. Mahavira, the twenty fourth tirthankar of Jain sect, had spent around fourteen long years meditating. It makes Rajgir a popular pilgrimage for Jainas too. 

Rajgir was the venue for first Buddhist Council. The council was held at Saptparni caves. There was a famous monastery at Jivkamaravana and Lord Buddha often visited this monastery out of love and affection. The development and popularity of Buddhism among local population, particularly among trading class was immense and they helped Rajgir become the center of Buddhist activities. Famous surgeon and Buddhist follower Jivaka lived here and contributed towards the growth of Buddhism. 

Rajgir has many tourist attractions including of Griddhakuta hill, the place which saw the conversion of Magadha king Bimbisara to Buddhism. Other places such as the Jail of Bimbisara, Gym of Jarasandha, Venuvana, Karand tank, Maniyar math, Swamabhandar cave, Pippala cave, newly constructed Viswa Shanti Stupa are some major tourist attractions at Rajgir. Rajgir houses some twenty six temples of Jain sect in its hill area and one need to be good in trekking to reach to them.

Rajgir is part of Buddhist Tourist Circuit and is linked with other Buddhist pilgrim destinations which are relevant for Buddhists across the globe. Rajgir is just ten kilometres away from Nalanda, another Buddhist pilgrim destination of great relevance. King Bimbisar donated a monastery to Lord Buddha for his residence at Rajgir called Venuvana Vihar. Remnants of that construction can be seen even today.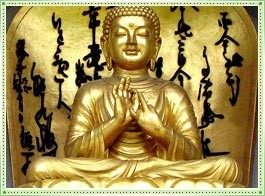 How to reach Rajgir

Rajgir, the place where Lord Buddha spent a significant part of his life, is a popular pilgrim destination for Buddhists across the world. The place also served as the meditation center for Lord Mahavir Jain, the twenty fourth tirthankar of Jain religion. Being the center for the growth and development of two popular religions Rajgir attracts a large number of visitors. Rajgir is a part of Buddhist Circuit and for that reason is well connected with other destinations.

By Rail
Rajgir railway station is linked with other cities by a whole range of trains. The place is well linked with Gaya and from Gaya you can board trains for Mumbai, Delhi, Chennai, Kolkata, and Bangalore. After getting down at Gaya, which is just 34 kilometers away, you can hire taxis for Rajgir.

By Air
Gaya is the nearest airport from Rajgir. There are frequent flights from Gaya to other metro cities of India. You can get down at Gaya and from there board buses or taxis for Rajgir. Other than Gaya, Patna airport is another good option. Patna is well connected with other metro cities of India and some major cities of world.

By Road
Rajgir is linked with most of the cities of Bihar by road network. There are regular bus services from Patna, Nalanda to Rajgir. Other than buses run by State Tourism Department, some private tourist operators too have bus services of their own. You can hire taxis from these places for better and comfortable journey to Rajgir.Rajgir Weather:

Summer: Max: 44.5 ºC; Min: 20.5 ºC
Winter: Max 28 ºC; Min: 5 ºC
Rainfall: 214 cm annually
Best season: Oct-Feb
Clothing: Cotton clothes during summer and woolen during winters.


Rajgir the ancient capital of Magadha kings was once the epicenter of religious and political activities. Later on king Ajatshatru chose Pataliputra over Rajgir for Pataliputra was strategically located. Lord Buddha, the founder of Buddhism, spent a significant time here at Rajgir. He stayed and meditated and delivered many sermons to his disciples. Similarly Mahaivr Jain of Jain sect stayed and meditated at Rajgir.

Summer
As Rajgir is situated in tropical region the weather condition is typical of any tropical city. Summers are hot and humid. Temperature reaches at 45 degree Celsius. Wile traveling to Rajgir in summer, you must carry light cotton clothes.

Winter
Winter is the best season to visit Rajgir. Days are pleasing and nights a bit cold during winter season. You must carry warm woolen clothes while exploring Rajgir in winter.

Monsoon
Rajgir receives a lot of rain during Monsoon months. Rains bring freshness and the small hillocks become more picturesque and attractive during monsoon.

Rajgir Tourist Attractions

The ancient capital of Magadha, Rajgir is an important Buddhist and Jain pilgrim destination. Rajgir was the hotpot of political and religious activities in ancient India, still has relevance in modern times. Both, Lord Buddha and Mahavir Jain spent a significant portion of their lives at Rajgir. King Bimbisar even donated a monastery to Lord Buddha.

Rajgir has number of tourist destinations to see. Many of them are relevant and important for Buddhists and Jain followers and some are important for Hindus too. Gymnasium of Jarasandh and Bimbisar, Saptparni caves, Gridhkut hills, and Jivakameavan Gardens are major tourist attractions at Rajgir.

Gymnasium of Jarasandh
Jarasandh, a mythological fighter of Mahabharat, is said to have his gym at Rajgir. Legend tells us that Bhim had defeated Jarasandh in one of their duels. Though historically it can not be proved, local belief of the fact has to be accepted.

Ajatshatru Fort
Ajatshatru, who ruled Magadha, built a fort here. Other than that fort, there is one Stupa which is believed to have been built by Ajatshatru is a major attraction at Rajgir.

Shanti Stupa
Named for the mission of establishing world peace, the Vishwa Shanti Stupa is located at an altitude of 400 meter. Built in marble, the stupa is adorned by four statues of Lord Buddha from four side-corners. You can reach to the spot by ropeway.

Cyclopean Wall
The Cyclopean wall was meant for the fortification of the capital city of Rajgir. Earlier it was 40 Km long and encircled ancient Rajgir. The construction of the wall is of stones. This Pre-Maurayan structure is a major tourist attraction among tourists. Though not in existence in its glorious form, its traces are still there and boast the grandeur of its existence at some point of time.

Sonbhandar Caves
There are numerous folklores of mysteries associated with these caves. There are two halls inside the cave and as believed one of them served as guard room and another as treasure room. Local people are of opinion that some treasure from Bimbisar is still safe inside the cave. People try to get some clue from a non-deciphered inscription. Besides the treasure theory of Sonbhandar caves, the spot has great attraction for its historical links with Bimbisar of Magadha.

Venu Vana
Lord Buddha had become popular during his life time and had earned a good many disciples among whom some were rulers. One of such rulers was king Bimbisar of Magadha. Bimbisar, out of respect, donated a monastery to Lord Buddha which is called Venuvana Vihar.

Bimbisar Jail
Bimbisar, a staunch follower of Lord Buddha, suffered a lot from his own son, Ajatsatru. Ajatshatru imprisoned his father Bimbisar and asked him to choose the place of imprisonment. King Bimbisar chose this spot as from here he could see Lord Buddha everyday.

Jain Temples
Rajgir is as important for Jain followers as the Buddhists. In and around the Rajgir hill, there are 26 temples which can be reached by trekking on the mountain. Here comes the real test of your stamina to climb the peaks.

Chariot Route Marks
The mysterious rock cut in the form of two parallel furrows deep into rock for about thirty feet are worth visiting. According to local beliefs, the cut is the path of Lord Krishna's chariot. When Lord Krishna visited Rajgir owing to the power and force and speed of his chariot the root became like this. Another attraction at the place is a non deciphered script dating from the 1st to 5th century AD, engraved in the rock around the chariot marks.

Pippala cave
There are hot springs and above the hill is the cave Pippala in Vaibhava Hill. These caves are not man made but natural. These were, according to some historians, were used as watch towers and later housed monks.