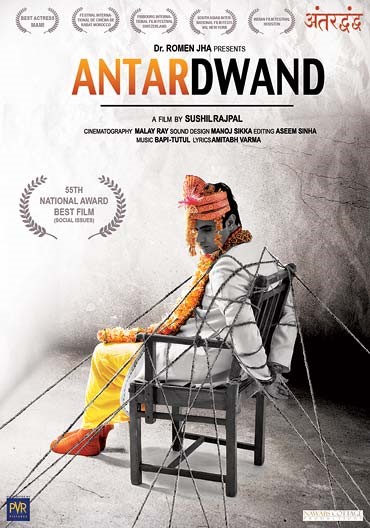 Bihar seems to be infamous for a lot of social issues, one of them being groom kidnapping. This week's release Antardwand (watch the trailer here) hopes to explore just that. Starring Raj Singh Chaudhary, who wowed us in Gulaal, the film follows the trials and tribulations of a guilt-ridden groom,who is desperate to escape his predicament. 
Chaudhary tells Rajul Hegde what his film, directed by Sushil Rajpal, is all about.
Tell us about Antardwand.
I play an IAS (Indian Administrative Service) aspirant, who lives in Delhi and decides to return to his native place in Bihar to seek permission to marry his girlfriend. But on reaching Bihar, he is confronted with the prospect of marrying a girl chosen by his father.
As the negotiations between his father and the would-be father-in-law break down, the guy decides to return to Delhi after confiding to his father of his intentions to marry his girlfriend. This is where the movie takes a dramatic turn and the protagonist is kidnapped, locked for 20 days, tortured and forced to marry at gunpoint.
Were you aware of such stories before doing the film? No. I got to know about it only after I read the script. I heard that there are 1,300 such cases, which are registered in Bihar.